Pre-cleaned vials and caps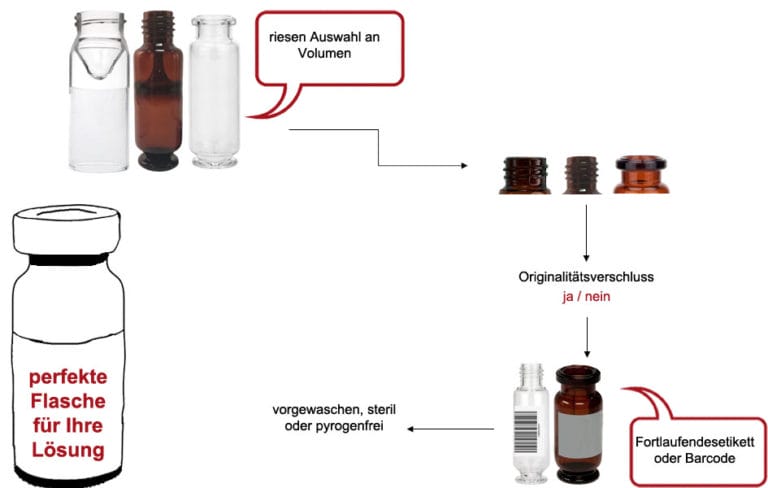 We also offer our entire range of vials and closures washed, sterilized or depyrogenized. All production steps are carried out in the clean room by specially trained personnel, ensuring the best possible quality.
Depending on the requirement, we offer the package adapted to your needs. Individually choose the perfect vial, closure and pack size for your requirement.
Batch-related certificate and laboratory analysis according to your specifications, we are happy to offer you everything from a single source.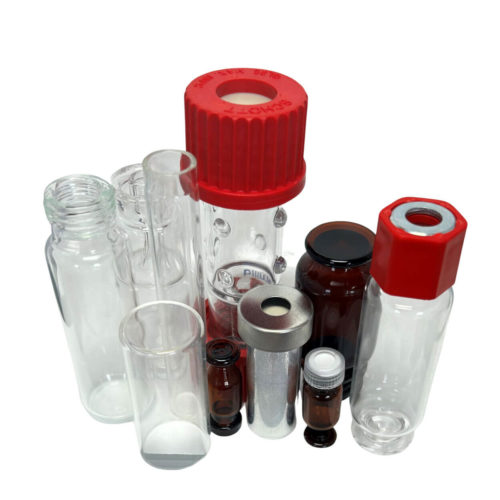 Together with us, you choose the most suitable vial or closure for you from our comprehensive range of products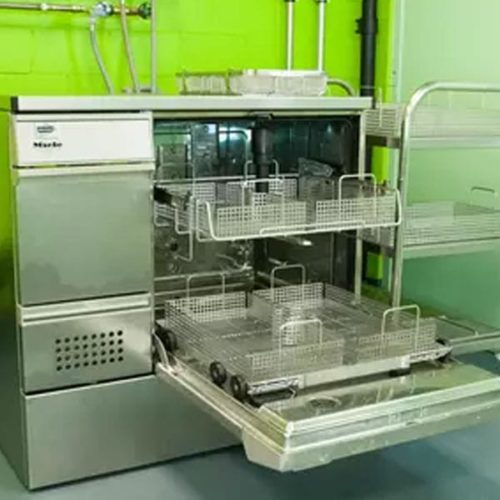 Your vials and caps are cleaned in our specially configured laboratory dishwasher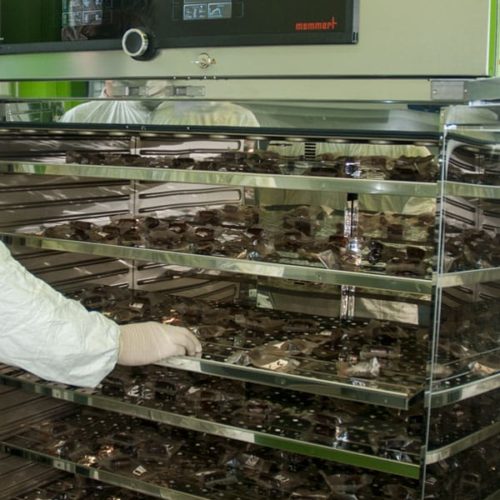 STERILIZATION / DEPYROGENATION
Sterilise or depyrogenate with hot air, in an autoclave or using an e-beam, such as bottles and caps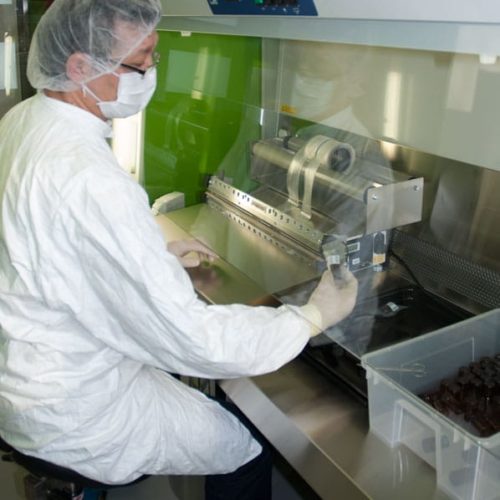 Custom packaging of vials and caps in the product protection workbench (LAF)
HPLC and GC certified KITs are no problem for us, as are VOC or TOC free kits.
Vials only or caps only. Washed and sterilized products, also depyrogenized.
Our flexible processes mean that we can also produce small quantities customized to your requirements.
We will be happy to advise you and together we will look for the best product for your requirements.